Client Spotlight
LFL Client Brittany Discusses the Results She's Gotten from Dynamic Fitness Program
Personal training in nutrition and fitness led to a 17 pound weight loss and mindset shift
Brittany works a desk job, and when the COVID quarantines and restrictions started, she found herself enjoying cooking, eating, and wine at home. After gaining some weight, she decided it was time to make a choice: live with it or do something about it.
Brittany has lost 17 pounds with the Leaner For Life program, which is more than she's ever lost in her life.
Read on below as she shares her experience working with Coach Kevin, and where she is now with her journey...
After searching for programs that didn't seem to cut it, Brittany found Leaner For Life, a dynamic program offering online tools and one-on-one coaching... Leaner For Life offers 'simple weight loss strategies to get results that last', and so far, Brittany has found this to be true.
Brittany has lost 17 pounds so far with the Leaner For Life program, which is more than she's ever lost in her life.
Aside from the weight loss, Brittany has gained an entirely new perspective for her health and well being. Six months ago, there were times when she says her health and weight seemed out of control. She would try eating the right things but struggled with consistency and would often feel bad about her appearance.
Leaner For Life offers a whole new level of accountability, and this has been critical to the success Brittany's had in her weight loss journey. There were days when she would get frustrated because she'd hit a plateau, but Coach Kevin Driscoll encouraged her to keep working hard. Within days, she would see improvement.
"Realistically, we have to learn to roll with this lifestyle," said Driscoll. "Deal with the ebbs and flows of life. Deal with crazy times at work. Emotional times of life."
"It's not going to happen overnight... Don't get discouraged like I did initially. It will happen, and you're going to be in a much better place because of it."
–Brittany
Driscoll and Brittany have worked together for the past six months, and he's provided fitness strategies, accountability, support, and resources along the way. Leaner For Life provides a wealth of benefits for its clients, which extend far beyond weight loss.
(Pictured, below, Assistant Coach Kevin Driscoll)
Founder Carter Good lost 145 pounds on his own before starting Leaner For Life.
"Now, I help people who struggle like I used to," he said. "The weight loss industry is so confusing - all these diet plans, gurus, and magic pills make it nearly impossible for regular people like you and me to sift through it all and get straight advice.
Brittany's results are consistent with LFL clients, who are losing an average of 15-30 pounds in 16 weeks with their Transformation Coaching Program – even if nothing has worked in the past.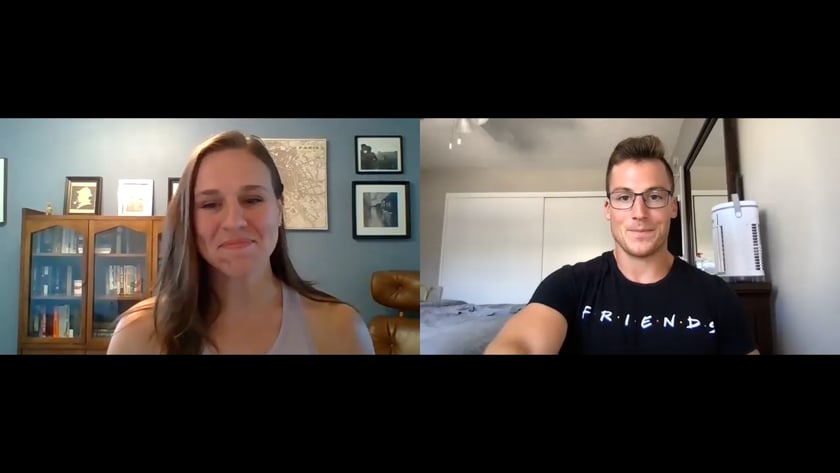 Want To Work With Coach Kevin To Reach Your Goals?
Click the button below to apply now while spots are still available!
Coach Kevin's Current Availability
Does Coach Kevin have current availability for new clients?